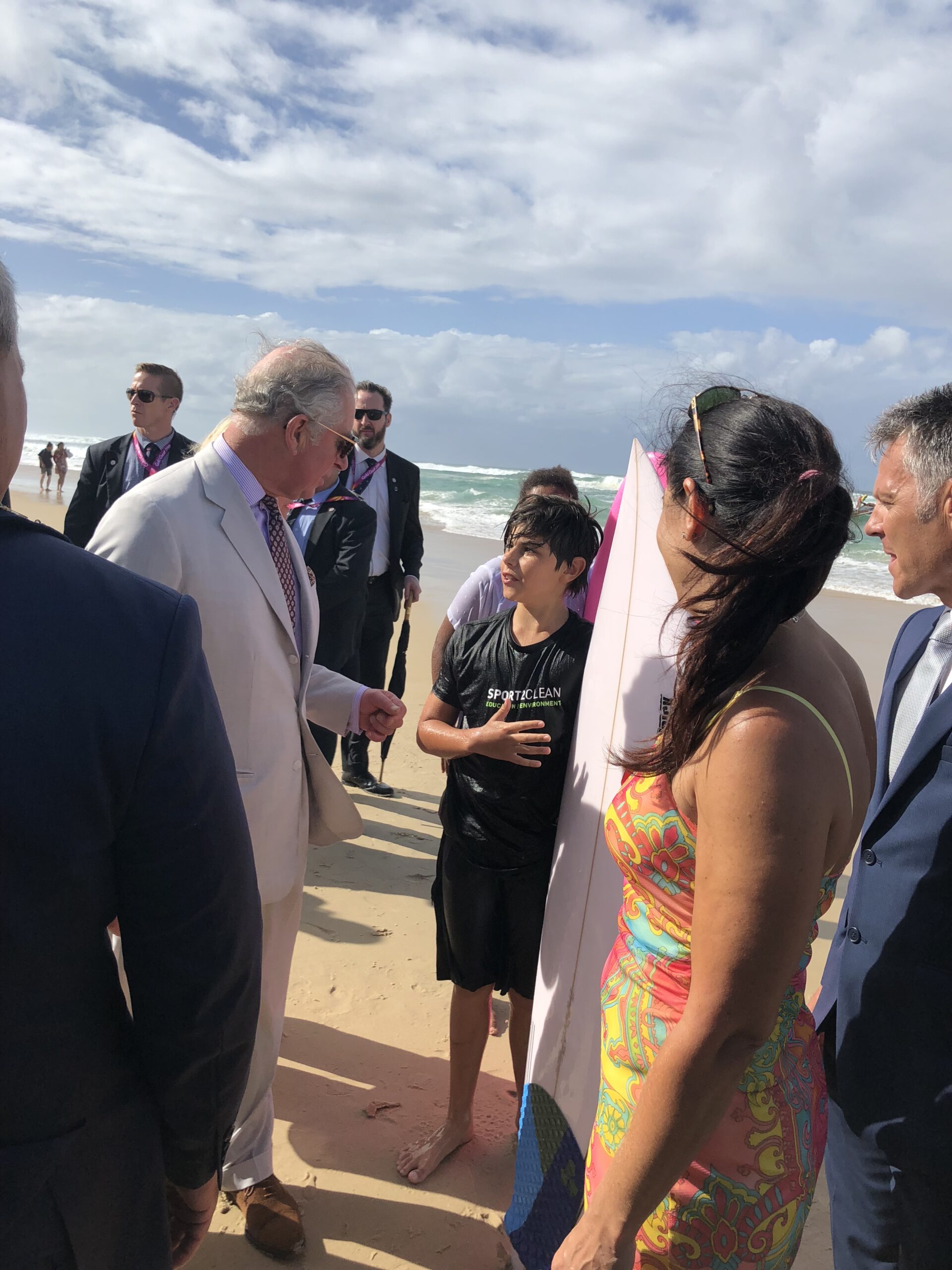 At Sport2Clean we have worked across a diverse range of initiatives. As a proven creative partner of positive environmental engagements for government, local council, community groups, businesses and schools. We are able to help you deliver your very own sustainability message in and around sports fan and spectator zones.  Sport2Clean's team is experienced, highly regarded and are ready to collaborate with you. 
PLAY           ENJOY            PROTECT
I write to thank you for your support during the recent Royal Visit to Queensland by Their Royal Highnesses The Prince of Wales and The Duchess of Cornwall as part of the 2018 Gold Coast Commonwealth Games.
This visit was very important to Queensland and your assistance with the numerous advanced visits and requests for services and information was greatly appreciated.
Your contribution helped ensure that this was a successful visit and Their Royal Highnesses have expressed their gratitude and pleasure.
Again, thank you for your support on what was a very successful visit for our state. 
On behalf of the City of Gold Coast, I am writing to commend you for helping keep our City clean through your initiative across six city skate parks.
As Mayor of the City, I have been impressed by your vision and 'have a go spirit" I wanted to share with you my sincere appreciation for your efforts.
Feedback I have received about the Skate2Clean community challenge has been over whelming positive and well received by everyone. The original idea fosters a sense of skate park ownership and pride amongst the local skating community.
As we prepare to showcase our City to the world during the up and coming 2018 Gold Coast Commonwealth Games keeping our city clean and beautiful is of particular importance.
You are a good citizen and I would like to thank you for your valuable contribution to our City.